Thank you for being a part of The Poet's Shadow! (PHOTOS!)
Thank you to each and every one of you who joined us for The Poet's Shadow. This project was a series of firsts for PHAME: It was our first time collaborating with a professional opera. It was our first time using a group of performers playing iPads as the orchestra for a full-length show. It was our first time offering a sensory-friendly performance. And it was our first time producing an original show written, designed, and performed almost entirely by people with developmental disabilities. This production spotlighted the talent, rigor, and creativity of PHAME artists, and we're so glad you were able to witness their incredible work.
And thank you to our amazing collaborators, Portland Opera, Wobbly Dance, and Metropolitan Youth Symphony. Collaborations like this one make all of our organizations stronger. Hats off to you, friends.
Here are some great photos from the show, courtesy of photographer Jason Hill. We hope you enjoy them!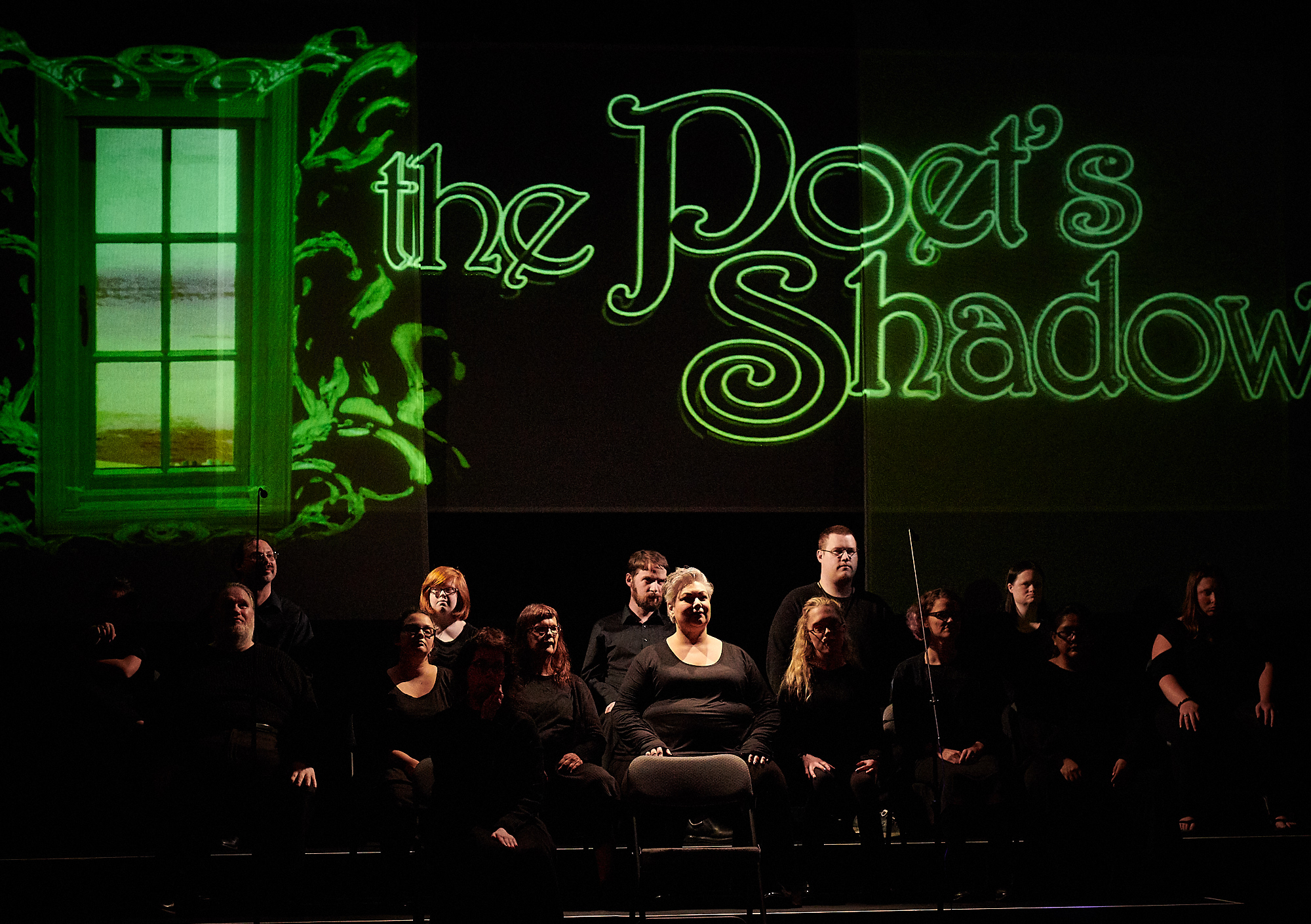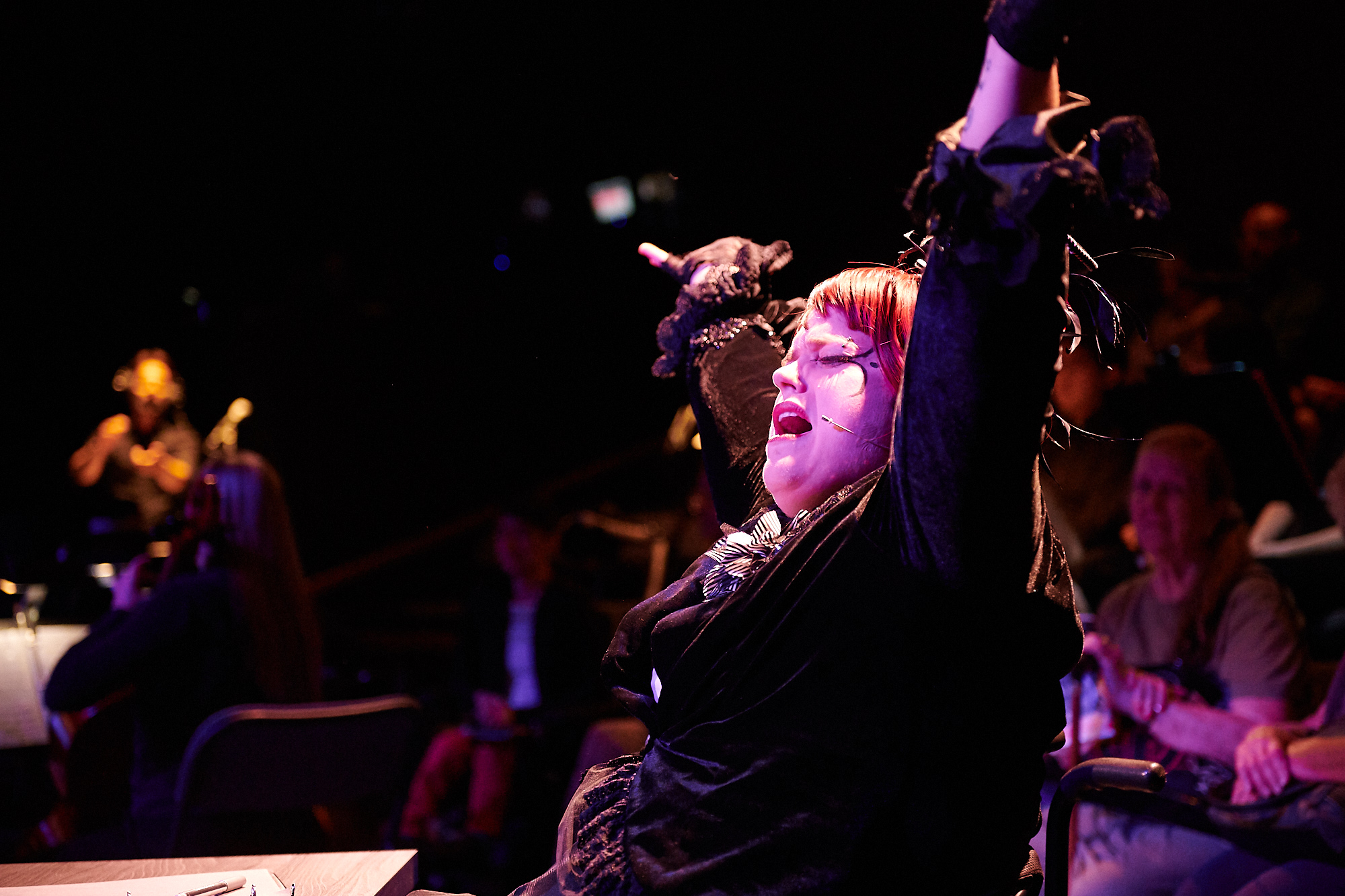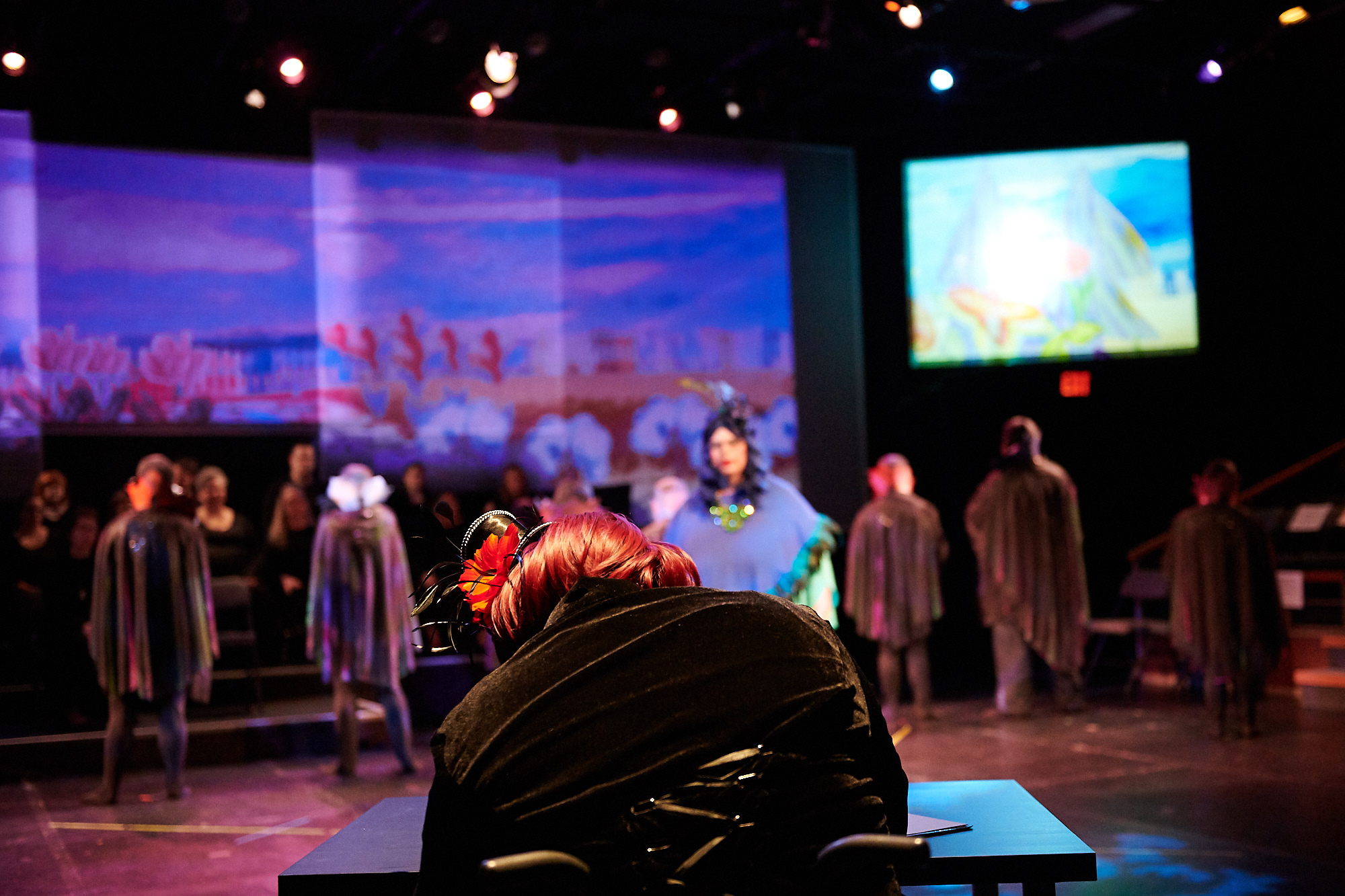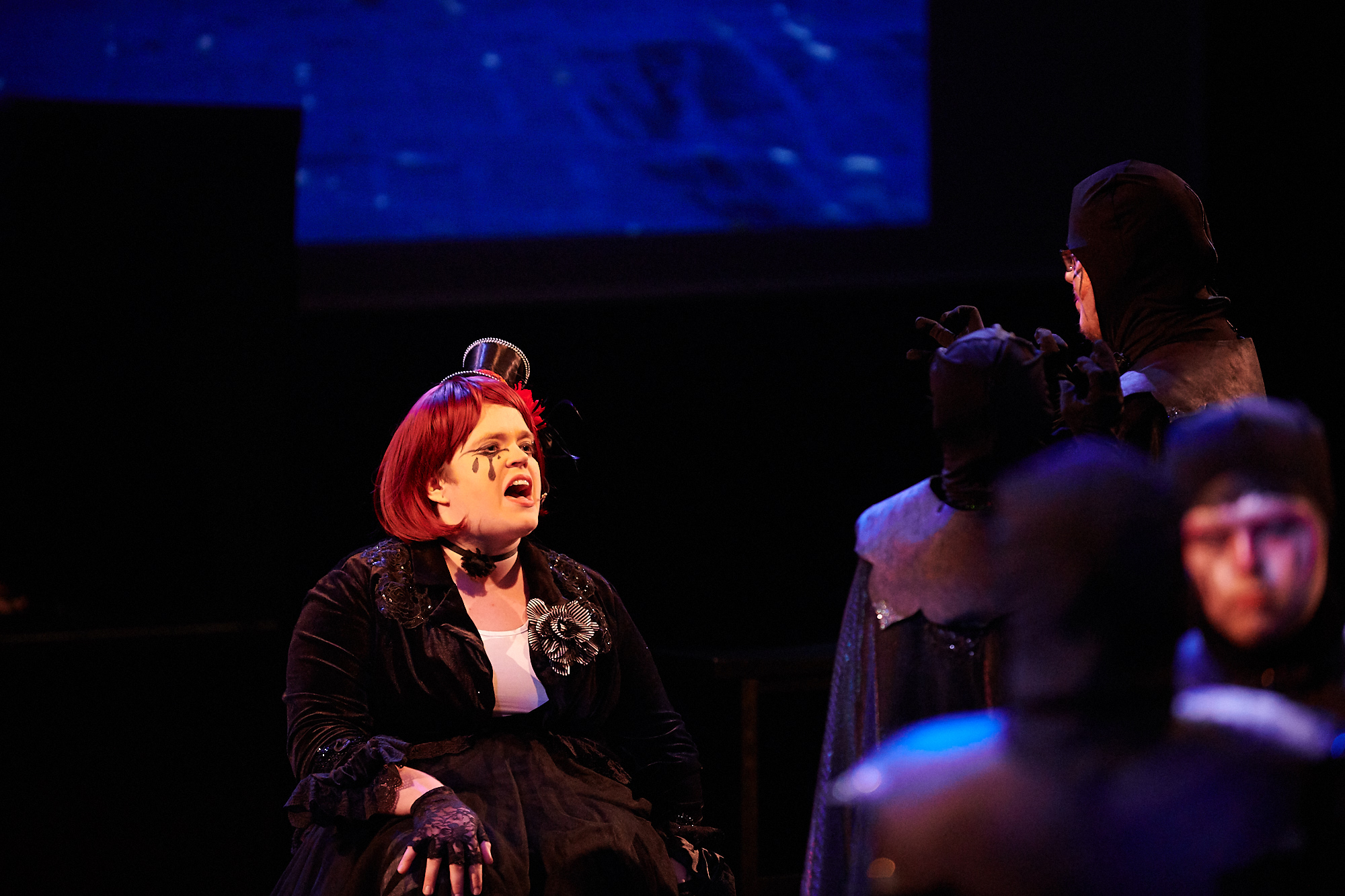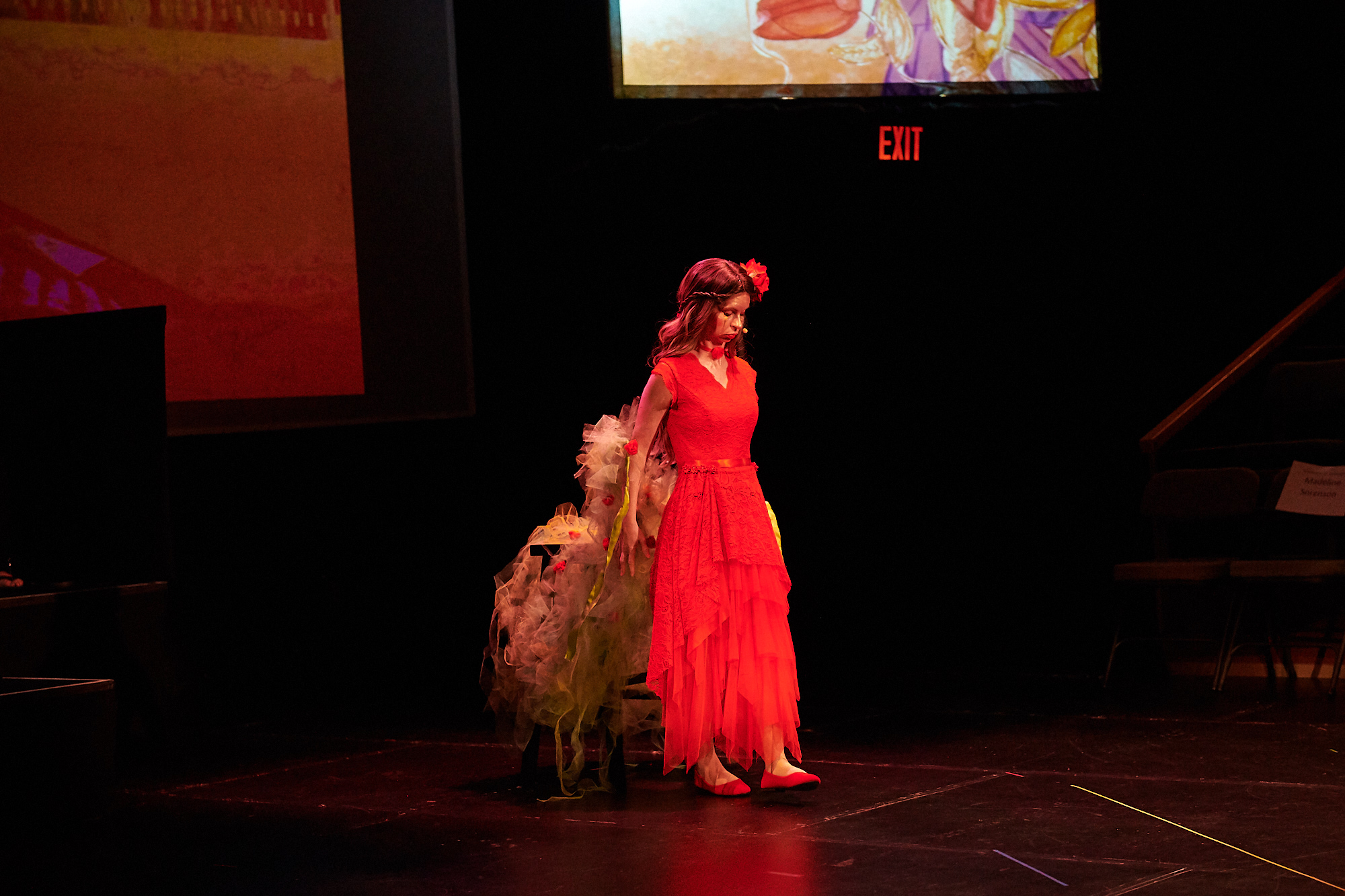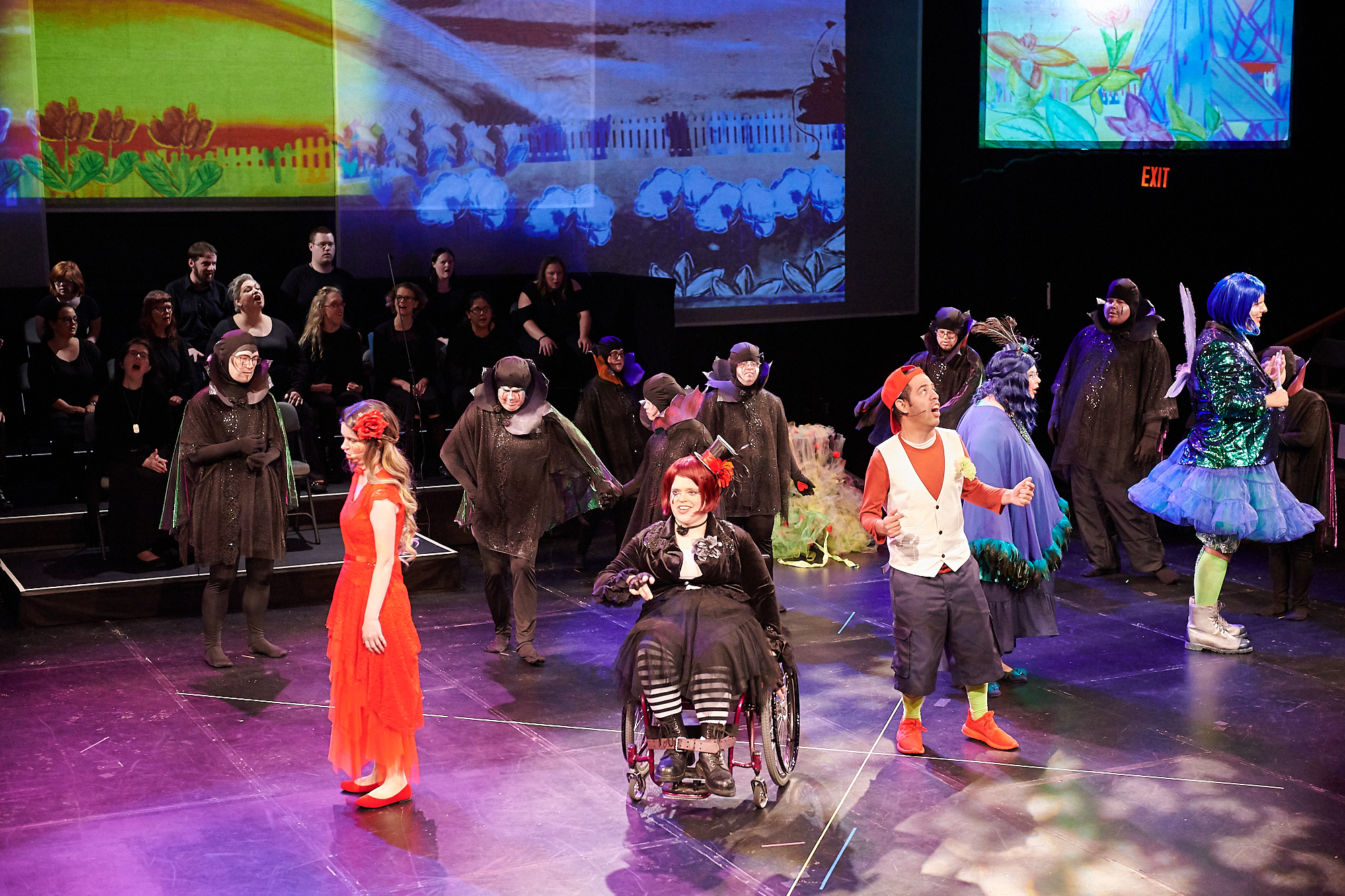 Image description: The images in the above slideshow present a group of actors, vocalists, movers, and musicians in a black box theater with dramatic lighting. The lead performers are: a woman wearing black Victorian-inspired clothing who uses a wheelchair; a man wearing a red baseball cap, red sneakers, oversized shorts, and a white vest with the letters BL on the back; a tall man wearing a blue wig, fairy wings, a sparkly green jacket, sparkly combat boots, a tutu skirt, and carrying a wand; a woman wearing a blue wig and a long blue dress with feathers on it; a woman wearing a bright red lace dress covered by a green gauzy cape. There is also a group of movers wearing black body suits and head covering. A group of singers sits in rows at the back of the stage, and behind them are screens on which drawings are projected. A group of musicians playing iPads and other instruments appears in some of the photos.
Support PHAME
PHAME is dedicated to producing performances and educational experiences that empower people with developmental disabilities to lead full, creative lives. If you enjoyed The Poets Shadow and wish to support future PHAME programming, we would be honored if you made a donation today. Together, we will create a world that values opportunities for all people.